Dynamic Keynote Speaker – Personal Power Expert
René Johnson, an elite authority in personal power dynamics,  demonstrates how leadership and personal power combined can impact your life, business and community.
Her passion is fueled by being a domestic violence "champion", claiming her voice and aligning with her own deeper power. As a result, she has influenced thousands while impacting leaders around the world through her coaching and educational programs. A dynamic presenter, René has inspired many different audiences to become positive change agents in the world around them. René is the CEO of Power Zone Coaching and the author of Leaving Your Comfort Zone as well as a forthcoming book, Leadership Why. Known as the Power Zone Coach, her private clients gain unprecedented results toward their life and business goals. ​​
Leadership  Empowerment
Performance
 and more!
René brings enormous expertise, insight, and energy to her presentations. In the years that she has been a speaker and coach, she has delivered powerful messages before audiences from entrepreneurs to business leaders to corporate professionals to lawmakers to educators, to nonprofits and women's groups. She has been the Keynote and featured presenter many times sharing the stage with best-selling authors and international speakers like Dan Clark, Lisa Nichols, Bridget Cook.  ~ Keynotes, Seminars, Customized Workshops, Retreats 
inspired many different audiences 
It's time now more than ever to uncover the WHY behind your leadership approach. In doing so, you'll claim the power you possess to breakthrough to your greater "inner" leader and finally activate the magic in your Power Zone. It is from this place that you can increase your leadership influence and your business results to make a significant difference in your business and in the lives of the people you lead and manage.
Key Takeaways: 
+ What is your leadership Power Zone, and WHY should you care?
+ Reveal WHY leadership is the tool for a powerfully successful business and purpose filled life.
+ Understand the key elements that are necessary to power up your leadership WHY and achieve the visions you never thought were possible.
Do you end the day secretly unfulfilled or with a nagging sense of missed opportunity? Do you wish you could leverage your team? Do you feel like you have a job versus a business or career that should serve you? You are not alone! With all the demands that you have as a busy passionate leadership professional, it's important now more than ever to understand how "Power Leaks" cause you to waste time, waste money and prevent you from fully utilizing yours and your teams strengths and talents. 
Key Takeaways: 
+ Breakdown the Six Power Zone Principles that when missing will cause costly Power Leaks!
+ Discover the biggest influence you have to Plug Your Power Leaks.
+ How you CAN transform your business or leadership career into the vehicle to reach your dreams and finally experience the joyful balanced lifestyle you deserve!
Leaving Your Comfort Zone
After experiencing a level of success, most feel that they have already stretched out of their comfort zone. But this is a limiting belief. One that keeps you safe yet can hold you back from what you are truly capable of creating. If you want to play bigger, personally, or professionally, you must be willing to explore this hidden comfort zone, stop making excuses, and take essential risks to grow. Join Rene' Johnson, The Power Zone Coach, and author of "Leaving Your Comfort Zone," as she shares her personal story of the courage and defining moments that have led her on a journey to success. 
Key Takeaways:
+ The nature of your comfort zone and the "hidden" ways it holds you back
+ How even against the odds, you CAN accept your true calling, to reveal your greatness
+ The six principles to activate the "magic" in your power zone and be the leader your life deserves 
Any of our presentations can be adapted to create a customized half or full day group trainings, including learning guides and interactive exercises. Ask us about our popular Play Bigger Team Meetings!
Whether it's supporting your retreat agenda or customizing an agenda for you, we've got you covered. Half or full day, or weekend executive and team retreats are available.
With over 20 years successfully training and speaking in the US and Internationally, René Johnson armed with a wealth of knowledge can custom create any Keynote, Workshop, or Specialized training you wish. We have over two dozen educational and inspiring presentations available in areas such as time management, personal and business growth, confidence, stress managment. Contact us to learn more.
Digital Leadership: Now In Demand!
Join the Credibility Nation Summit, Oct 9 & 10. Get inspired with René's presentation on Saturday at 9:20 PDT. Check on her talk details and how to attend for FREE!
Join The Event
Inspiring – Change Agent -Empowering
Real approach.
  Real Results.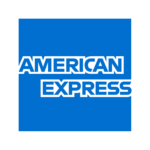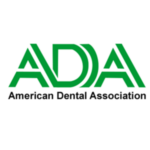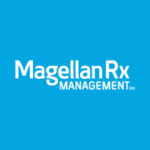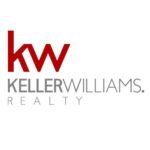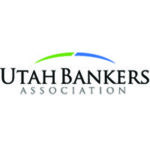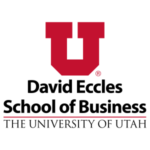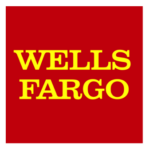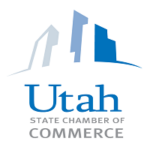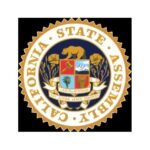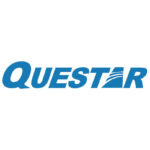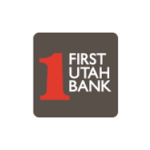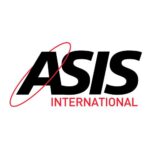 "René gave the presentation, Leaving Your Comfort Zone, to about 200 businesswomen as part of the event, American Express Women in Business Conference, sponsored by our firm. Everyone was raving about the presentation afterward. As a professional woman and a mother, I am always looking for ways to be more effective in both of my "jobs." René's program and book have made a significant impact on me and have helped me to really understand the importance of prioritizing and structuring my personal and professional goals."
"René, thank you so much for graciously providing your services and expertise to the Greasepaint Theater Scottsdale board of directors at their vision and values planning retreat. You are such a motivating and authentic leader, and your disciplined approach was a must-have to work through some challenging brainstorming and decisions. Thanks for 'walking the talk' and showing the team what leadership looks like!"
"We just had René Johnson speak to our professional group and she was powerful! Her presentation 'Plug Your Power Leaks' gave us several steps to help us make the changes we need to empower our lives and/or business. Each point was valuable. We surveyed the women in attendance and Rene' received top marks from everyone. Great presentation and dynamic person."

We welcome exploring your event or retreat needs. So that your conversation with René Johnson can be of value to you, please complete our speaking inquiry form, link is provided at the bottom. Or if you prefer, you can email us your questions below. Thank you for considering us!